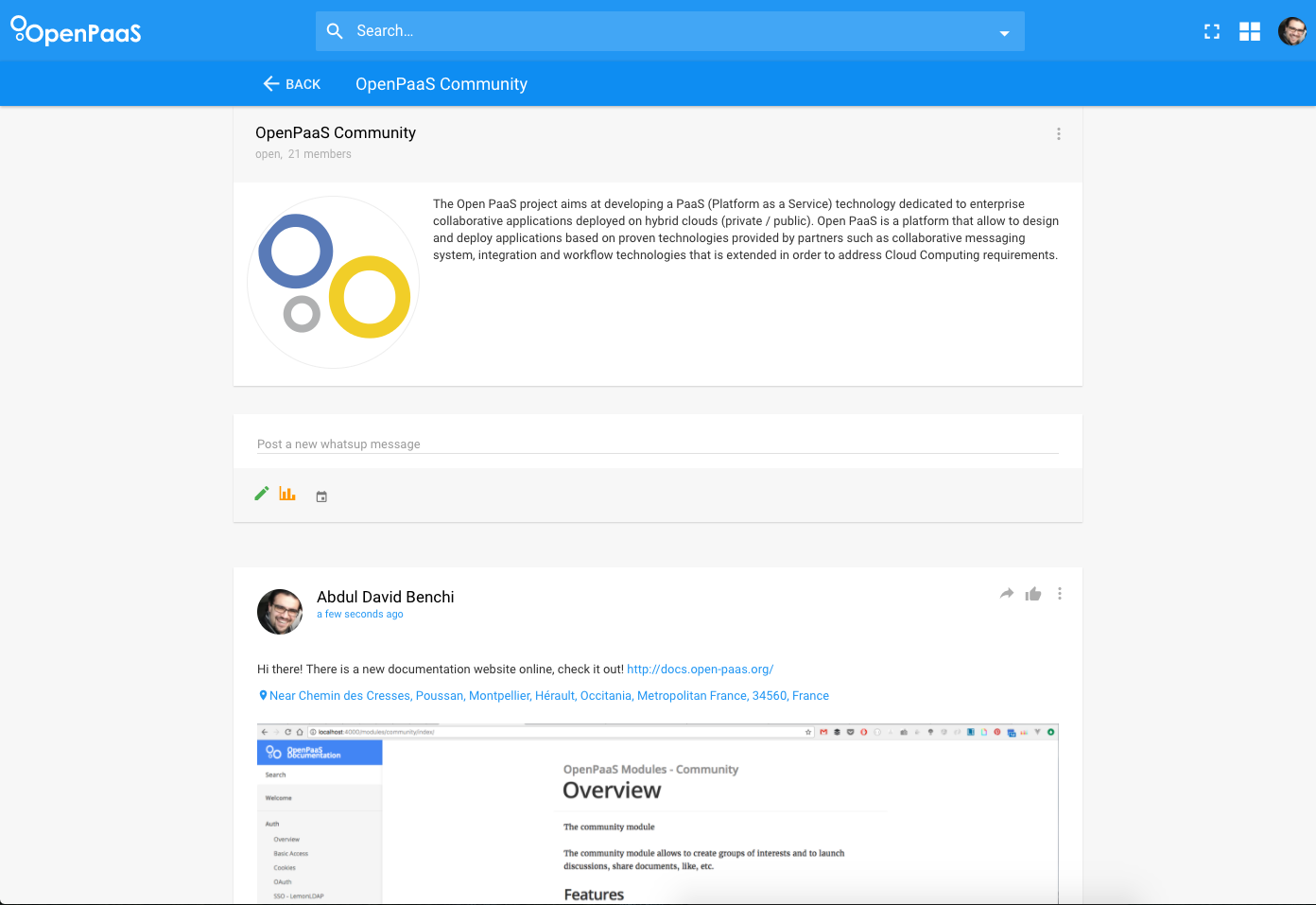 The community module allows to create groups of interests and to launch discussions, share documents, like, etc.
Features
The community module provides the following features:
Create public/private/restricted communities with the capability to invite users to join or to add them as member.
Create rich messages, rich replies: A message can be composed of a text, several attachments (photos, videos, any file), user location, etc…
Create polls
Like messages resources
Share messages in other communities
Reply to messages by email
API
The API is described in Community API documentation.