Table of contents
Overview
Domain address book contains contacts, which is shared among members of single domain.
Domain administrator can enable or disable the address book.
By default, domain members can see all the contacts.
Domain members can get more access such as: add, edit, delele the contacts or share rights of the address book to other members when they are delegated by an address book's administrator.
Management
Enable
Only domain administrator can enable domain address book feature on modules admin page.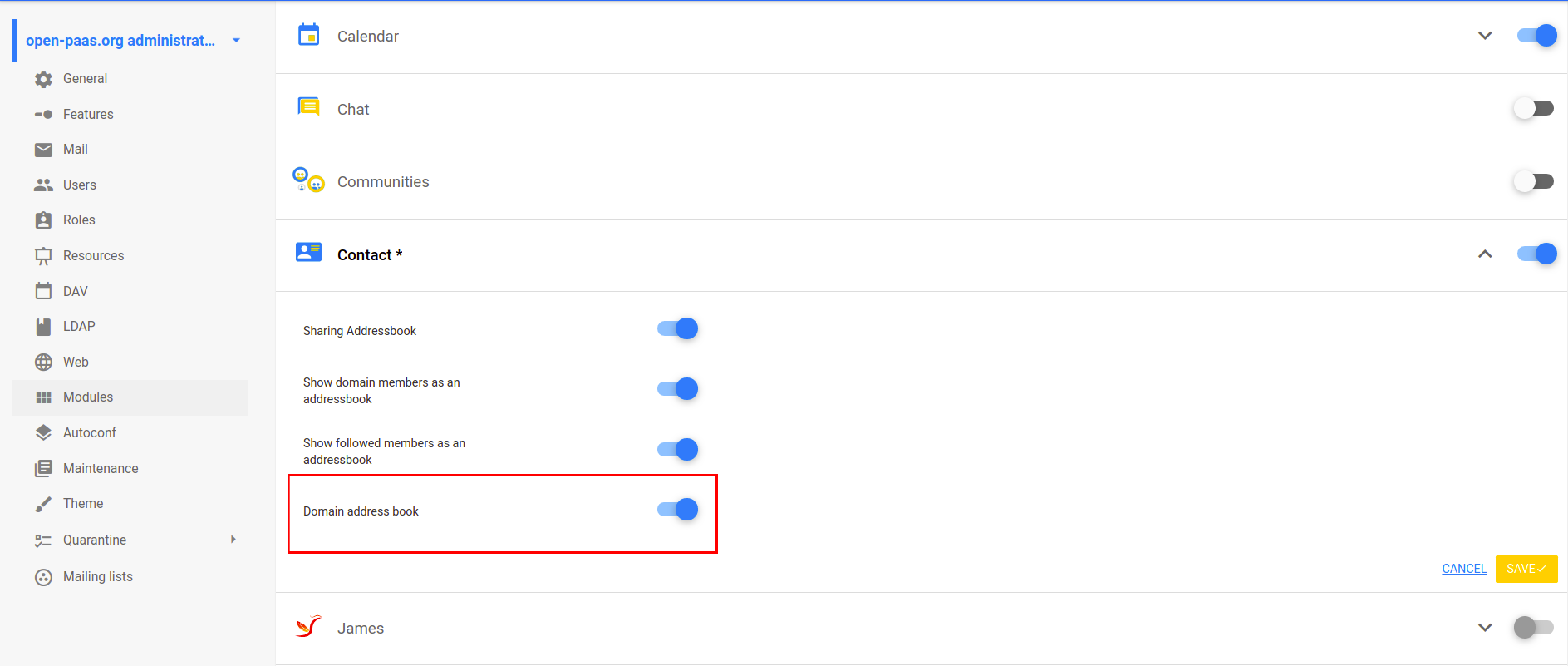 Enabling the address book will make it visible in Contacts page of all domain users, the address book will be put in Domain address book section of sidebar.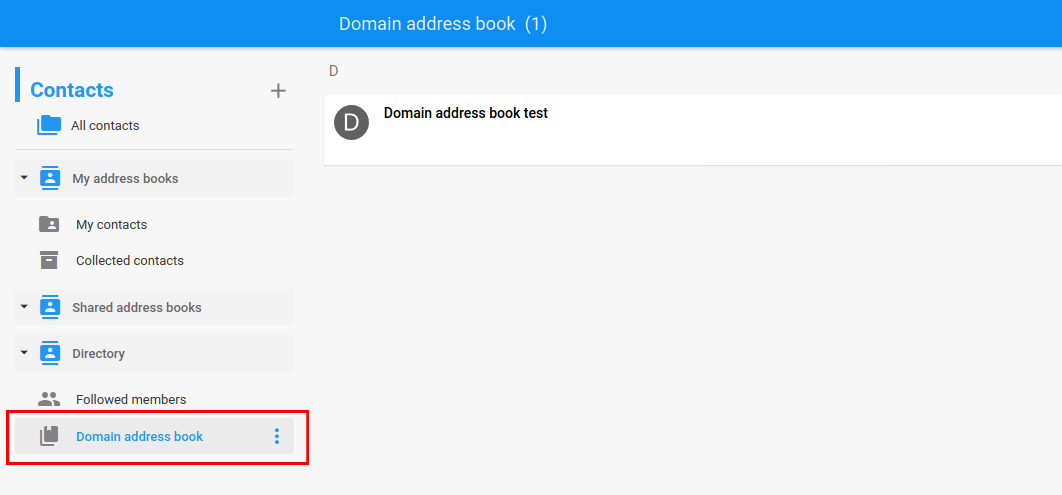 Disable
Only domain administrator can disable domain address book feature on modules admin page.
Disabling will hide the address book and its contacts to all domain users. All the contacts and configurations are preserved.
Role of members
Domain address book is an address book. Therefore, the address book inherit features of a common address book such as: Public right and Deligate.
Adminstrator of the domain address book is the domain member has rights to read, write and share (public and delegate) the address book. Read how to use shared address book.
Because the contacts in the address book are shared resources. The data should be trusted for using by other domain members. Adminstrators need to consider before sharing rights to a certain user.